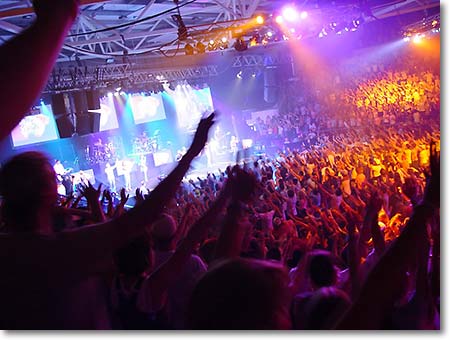 (Photo: kmyoung.com)

Research Say 'Christians Getting High Off the Megachurch Experience?'
A new University of Washington study has recently made claims that megachurch worship services are like drugs and it creates a spiritual "high," which keeps people coming back for more and more.
EEW
reported:
The study, "'God is like a drug': Explaining Interaction Ritual Chains in American Megachurches," was presented August 19 at the annual meeting of the American Sociological Association in Denver. Researchers observed services and conducted 470 interviews and about 16,000 surveys at 12 megachurches for the University of Washington study to gather these findings.
"We see this experience of unalloyed joy over and over again in megachurches. That's why we say it's like a drug,"...
Read more at
AT2W